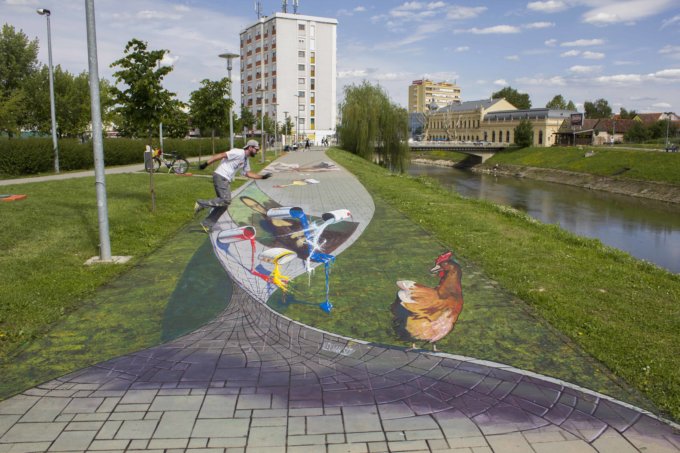 My recent 3d painting ( in croation 3d slike) called "Twisted road of artist" just finished for the new international 3d art festival  "VukovArt" in Vukovar city, Croatia. It's my pleasure to be here and give people new emotions with
Hey guys! You can visit my page on facebook 3d Street Painting by Alex Maksiov  for watching streaming from the festival in Vukovar, I am working on right now.
Getting ready for for living to the  first international 3d street art festival in Vukovar, Croatia. Article about: http://vukovart.com/nproject/alex-maksiov/ Stay tuned!